Backsplash Tile Installers
European Craftmansship in Calgary
Why Us?
We know how complicated it can be to find tile companies in Calgary that get the job done without problems.

People who are so dedicated that no matter the job, they always take it seriously and deliver top-notch results.

Well, you've found what you need here. And when it comes to bathroom tiling installations and remodeling, there's probably not a better option for you in YYC.

Here, we'll let you know all the different services we offer, the advantages you get from us, and how you can get the bathroom of your dreams using our services.
Learn what our clients say about our repair services
Bathroom Tile Installation & Remodeling
Installation
A typical bathroom tile installation process can take several days up to weeks, depending on the scope. But no matter how long it takes, you need someone who can get it done without leaving problems behind.

Low-quality installers will cause damage to the tiles while installing them. They will leave the work area untidy. And they will not take care of the bathroom fixtures or other installations. Sometimes, they may even cause irreversible damage. With us, you can expect no less than a magnificent experience. You'll be delighted, and we'll get even the hardest of jobs done with no drawbacks.
Remodelling
Bathrooms are probably the most crucial room in every house. You can have no living room, no bedroom, or even no kitchen and still have a decent livelihood – but without a bathroom, it's impossible to live. Whether it is because tiles are falling off, because they're breaking or rusting, or even just because they're too old already and you want new ones – it doesn't matter. We'll remodel the bathroom so you can enjoy a more pleasant experience in it.

As expert Calgary tile installers, we know how important it is to get a neat job so your bathroom ends up exactly as you need. So we take the whole job seriously, no matter what tiles you want to renew, how long or short the job is, we get it done without drawbacks.
Val fixed our leaky shower and he was excellent. He was able to come on short notice and did a fantastic job. It took him slightly longer than he initially estimated but he stuck with his originally quoted price.
Read more
.
We hired Val to remove an existing shower enclosure and install a custom tiled shower. From start to finish Val was super easy to work with. We are very pleased with the final result and highly recommend MB Tile for your tiling needs.
Read more
.
I wish we had met these guys sooner, because we've had so much work over the years. I can honestly say we've had it all… The good, the bad, and the ugly! Val and his apprentice were fast, exceptionally clean and the opposite of all prior tile setters in our past. Read more.
Benefits of Tiling with Morina Brothers Inc
The Right Kitchen Tile Installation & Remodeling Calgary Services
So you're interested in what we have to offer? Well, you won't be disappointed in the slightest. Here's a series of benefits you get from us that no other bathroom installation service in Calgary offers:
⁄01
Good Listeners
We take every one of your needs into account before starting. It doesn't matter what kind of tile remodeling or installation you want – we'll get the job done exactly how you need it. We get the job done quickly and effectively. However broad the scope of the job, we'll do our best to meet every deadline and deliver precisely how and when you need it.
⁄02
Frequent
updates
We keep the communication going while on the job. Need a sudden change that won't mess with the progress? Consider it done. We use the most cutting-edge techniques for installation and remodeling. Forget about noisy and messy operations – we do it all with total care and keeping a low profile.​ We also take complaints, advice, and won't ever give you a no for an answer.
⁄03
Supply & install
We follow every safety procedure to keep the job flowing and issue-free. You can expect our tile installers to never take more risk than needed. We also take complaints, advice, and won't ever give you a no for an answer. We provide equipment for every job. And depending on what you're looking for, we can also get the materials and all other necessities.
Morina Brothers Inc:
Kitchen Tile Installation & Remodeling
Installation
There's nothing like a beautiful kitchen tile backsplash and properly installed and well-organized tiles. They allow grease and food stains to be cleaned more easily. And they help to prepare food a lot more comfortably.

That's why you can't leave your kitchen with no tiles. You should get them on walls, tabletops, and floor if possible – so you can enjoy all their advantages. From the cleaning to the appearance and even the durability – few materials are as ideal for the kitchen as tiles are. With entrusting kitchen tile experts from Calgary, you can get that tile on your kitchen with the utmost professionalism.
Remodelling
Everyone uses the kitchen daily. So keeping it neat and tidy is essential. Sure enough, it all starts with the tiles. Kitchen tiles get dirty fast. They develop mildew and sometimes get greasy. At the same time, they may crack, scratch, or chip. And thus, your kitchen will not look as tidy and good-looking as you expect.

Well, you won't have to worry anymore. We know exactly how to fix those tiles that don't look as enticing as you want. It doesn't matter whether they're too greasy, dirty, scratched, chipped, or cracked – we're going to fix them up and deliver the good-looking kitchen tile installation.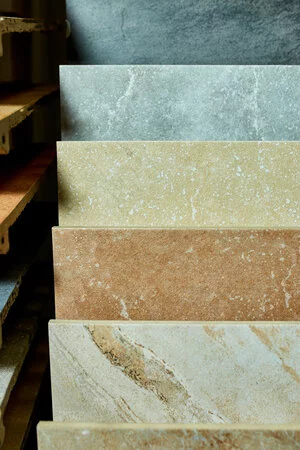 Give Your Bathroom & Kitchen a New Look!
So, want to install that new tile in your bathroom? Then hire our tile installation services in Calgary.
As you can see, we take the job seriously in almost every sense of the word. It doesn't matter what you need.
We offer the best tile remodeling services you'll find. Don't waste your time with low-quality services and hire us instead. You won't be disappointed in the slightest.